Kimberley Kaseweter
(She, Her, Hers)
Adjunct Professor
Psychology
Email:
kimberley.kaseweter@ubc.ca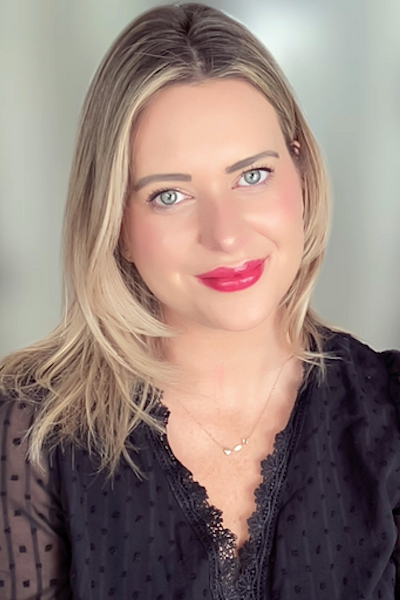 ---
Research Summary
Chronic Pain; Digital Health; Patient Care; Chronic Illness; Complex Care; User Experience; Mental Health; Patient Empowerment; Statisical Analysis
Biography
Dr. Kaseweter is an Adjunct Professor in the Psychology Department at UBCO. In addition, she works as Clinical Lead Researcher with Thrive Health – a leading patient engagement software platform that aims to solve the challenges individuals face in managing and navigating their healthcare journeys.
As an Adjunct Professor in the Psychology Department at UBCO, she is eager to help mentor Honours, Master's, and Doctoral Students and offer statistical and research support to the department. In addition, she is thrilled to be an Industry Liaison for the department. In particular, she strives to bring in graduate students to assist with important digital healthcare projects, offering invaluable opportunities to conduct applied health research as part of their studies (e.g., theses, dissertations, and comprehensives).
Websites
Degrees
PhD, Univeristy of British Columbia (Okanagan)
Research Interests & Projects
Dr. Kaseweter has worked to gain extensive research experience and expertise in chronic pain and advanced statistical analysis. She holds a PhD in Health Psychology from UBC and completed a postdoctoral research fellowship at a pain specialty clinic. Her research is currently focused on optimizing patient and provider experience, as well as improving the collection and usability of patient-reported data. Additionally, her work with Thrive Health has involved partnering with healthcare providers to develop, deploy, and evaluate solutions to support their clinical work and patient engagement.
Selected Publications & Presentations
Selected Grants & Awards
Mitacs Accelerate Grant Industrial Postdoctoral Fellowship
UBC Stober Foundation Postdoctoral Fellowship in Pain Research
Joseph-Armand Bombardier CGS Doctoral Scholarship
Killam Doctoral Scholarship
Media
Psychopaths have an insensitivity to suffering: UBCO research
Healthcare workers with psychopathic tendencies less willing to help patients in pain: UBCO study
Racial disparities in pain management among Black Canadians
Faculty Advisor/Supervisor
Apologies, but no results were found.