Paul Gabias
Associate Professor
Psychology
Other Titles: Equity Representative for Psychology
Office: ART 228
Phone: 250.807.9383
Email:
paul.gabias@ubc.ca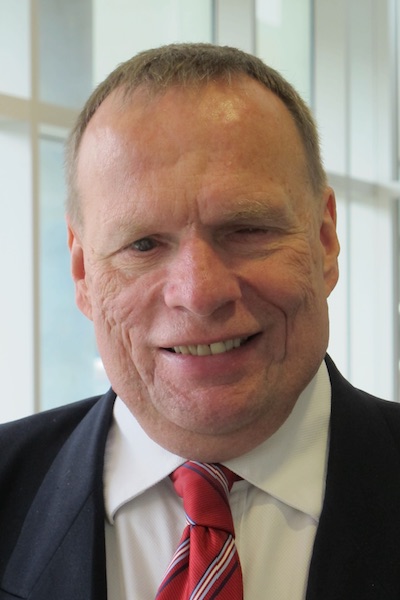 ---
Research Summary
Interface between visual and haptic perception; comprehension and production of haptic pictures by the blind; health and adjustment; perceptual, cognitive, and social aspects of blindness.
Courses & Teaching
Introductory psychology; visual perception; non-visual perception; psychology of touch; evolutionary psychology of aggression and the blind movement.
Websites
Degrees
BA Concordia University
MA New York University
PhD New York University
Latín Legum Doctor University of Victoria
Research Interests & Projects
Broadly speaking, my research interests promote the cause of realism in perception. Reminiscent of J.J. Gibson, I take the position that perception has evolved to allow us to survive and thrive in the ecological niche within which we live. We have evolved to live on the ground, and despite modern air travel, we have developed perceptual systems that are anchored to take the ground into account in their development and operation.
I have specific interests in the equivalence between vision and touch. To demonstrate that equivalence, my work has focused on the links, development and understanding of apt drawing devices and their referents, in vision and touch. I have an interest in hearing related to its capacity to pick up features of layout, states and events. But, so far, I have not produced any original research in this area. I have an interest in the evolutionary underpinnings of language, feelings, thought, and human behavior. My aggression course has examined some of this material, but again, I have not begun original research in this area yet. I'm open to working with students with these kinds of research interests.
I have applied interests in the promotion of health through the application of magnetic, far-infrared, negative ion, and nutriceutical technologies. These interests apply to 3 areas of life: performance & rejuvenation, particularly rest and relaxation; environmental, particularly air and water; and lifestyle, particularly nutrition and fitness. I'm also interested in helping people achieve balance in 5 areas of life: body, mind, family, society and finances.
I have also worked to promote, in society, an understanding of blindness that will allow blind people to achieve their full capacity to produce and reproduce in our modern, competitive society. This understanding of blindness will help the sighted to reap the full value that blind persons can offer, for the improvement of the diverse needs of modern society.
I have experience in guide dog training. I successfully trained 6 guide dogs; 3 for myself and 3 for other blind people. I am now training a 7th guide dog, this one, for myself.
Apologies, but no results were found.